GeoTek Hawaii uses a Geoprobe® DH100 Automatic Drop Hammer which conforms to ASTM D1586-99 Standard Test Method for Penetration Test and Split Barrel Sampling of soils. The 140 pound (64 kg) weight has a 30 inch (762 mm) free fall before making contact with the anvil, thus, every test is performed the same. The DH100 advances an ASTM standardized 2-in. (51mm) OD x 24 in. (610mm) length split spoon sampler. Also available are 2.5-in (63.5mm) OD and 3-in (76.2mm) OD split spoons.
Advantages
| | |
| --- | --- |
| • | Consistent results with no human error |
| • | No cables or ropes needed for operation |
| • | 60 blows per minute driving rate |
| • | Drop hammer can be used with either hollow stem auger or our 3.25 in. probe rod system |
| • | The DH100 automatic Drop Hammer can be utilized with all of GeoTek's 66 series Geoprobe Machines. |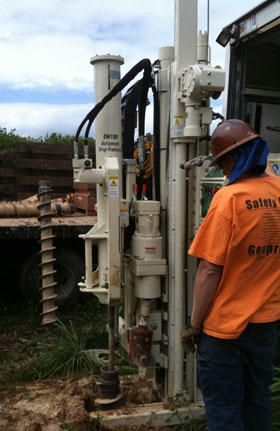 In addition to SPT sampling in the overburden, GeoTek Hawaii has the capabilities to wireline rock core and sample consolidated formations and bedrock. With DCDMA sizes of 'H' and 'P' systems, GeoTek Hawaii can handle your large geotechnical investigations as well as the ability to install groundwater monitoring wells into bedrock.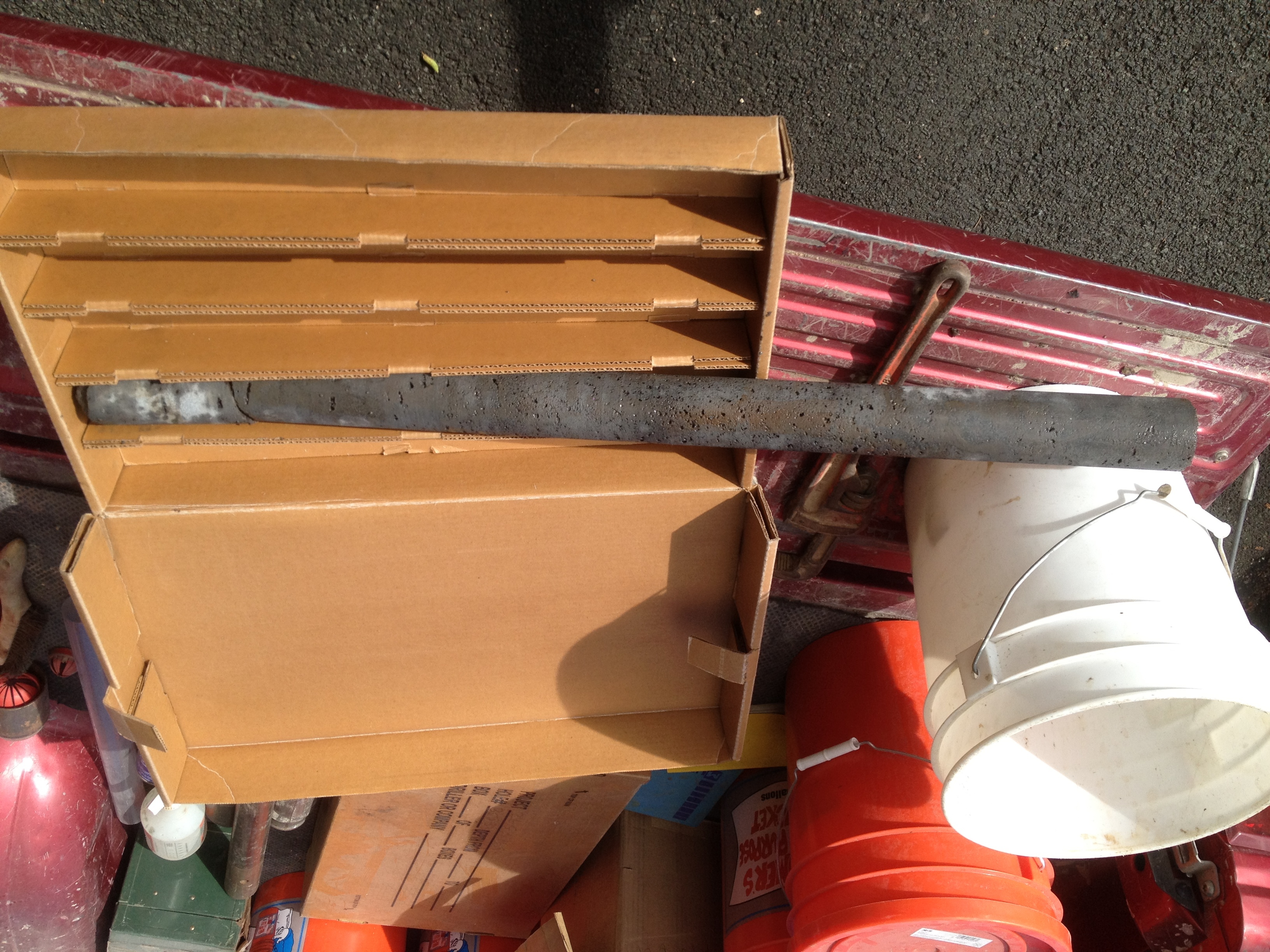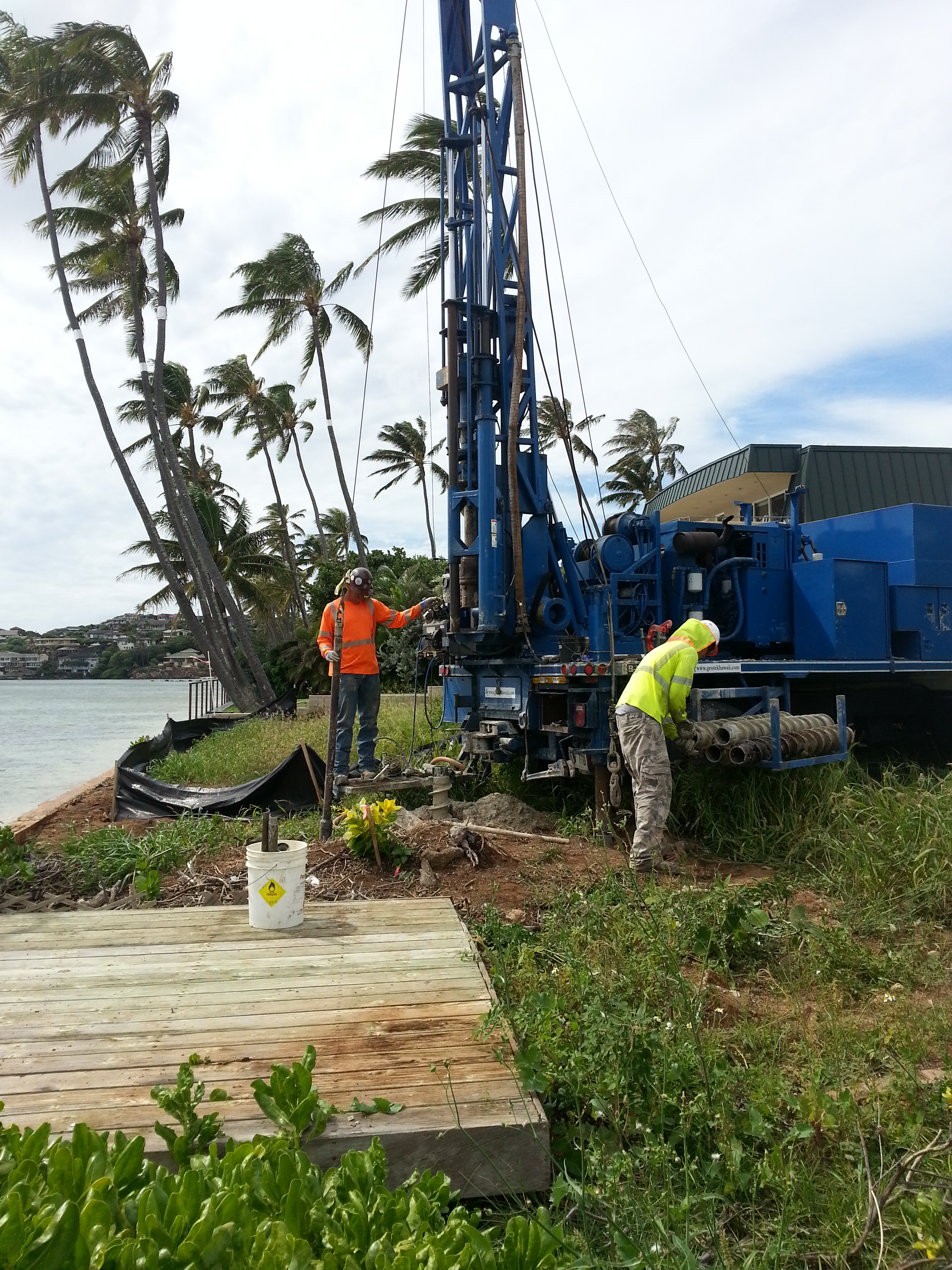 GeoTek Hawaii is also equipped to conduct Cone Penetration Testing, or CPT. Utilizing Geotech AB's CPT system combined with our highly maneuverable push platforms, GeoTek Hawaii is able to conduct a highly technical investigation.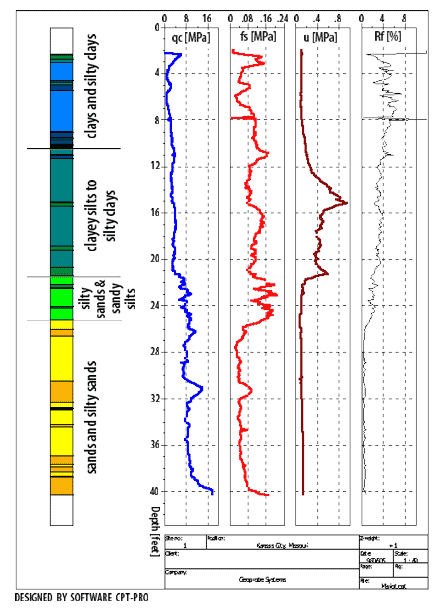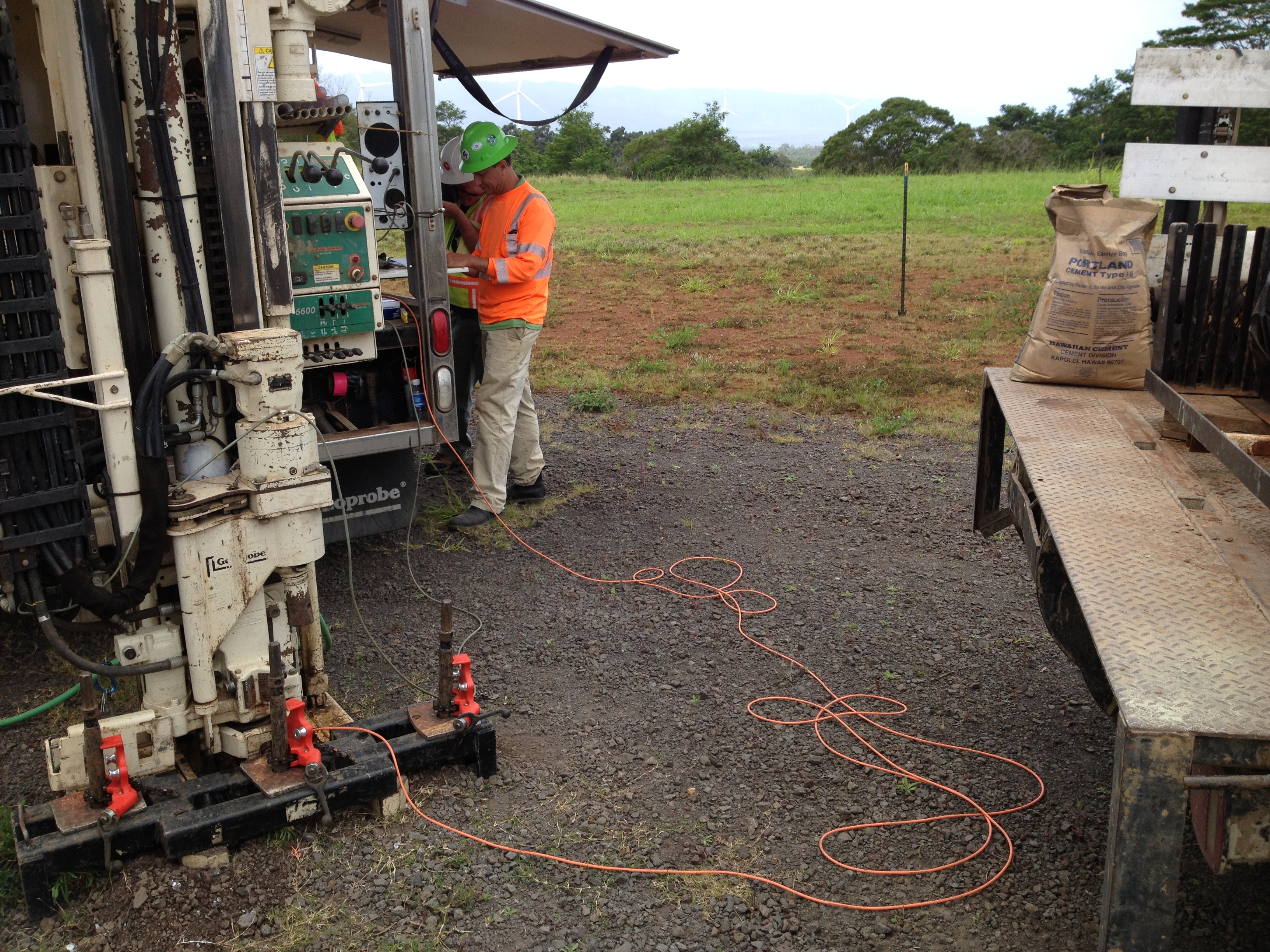 As an add-on to CPT, GeoTek Hawaii also offers Seismic Cone Penetration Testing, or SCPT. Seismic testing is a rapid method for directly in situ measuring shear wave velocity of soils. Shear wave velocity is used as an index of liquefaction resistance since both are influenced by many of the same factors. SCPT shear wave velocity measurements are used in evaluating liquefaction risk, earthquake generated ground-surface movements, and in foundations for vibrating equipment.